5-star hotels in Graubunden
---
Friendly personnel..Nice location .The breakfast was fantastic .The hotel was very clean .One of the best hotel in Davos. The only think they have to give more attention is the kids entertainment especially the Christmas period
---
I surprised my girlfriend with a trip to St. Moritz, she had been dying to go! She had no idea where we were going all the way up until we parked and were walking up to the hotel (I parked far away for dramatic effect) once she realized where she was and what we were doing I proposed! She said Yes! I already called and told the hotel my plans, and they upgraded me to a...
---
Overall I'm quite happy with the hotel however when it comes to billing the hotel charges me 2paxs just because my friend living in the other hotel came to join me and the people just assumed that she was staying with me which wasnt the case.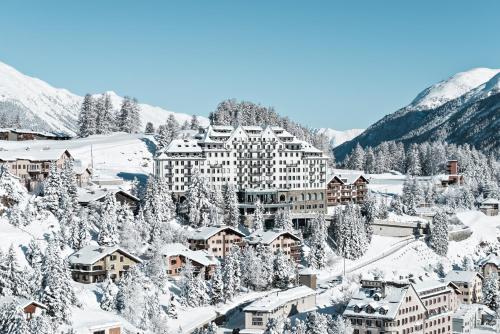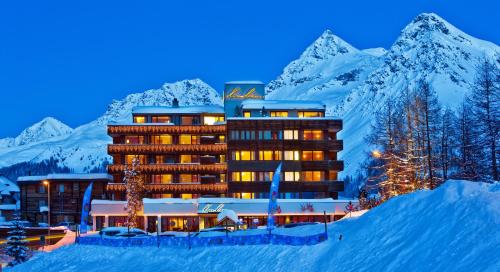 ---
Coming from living in New Zealand and London, the Kulm hotel was everything we wanted for our stay in Arosa. We wanted somewhere with some old-style charm, something with a real Swiss flavour, not some modern-styled hotel that could be in any other country in the world. Kulm was perfect. We really felt that we were in a unique hotel like nothing else. The hotel, th...
---
The staff were possibly the most helpful and friendly that I've ever encountered in a hotel. The spa is also excellent and extremely well equipped.
---
More about Graubunden
While in Switzerland, be sure to explore the Canton of Graubunden. Agoda.com makes it easy to find the best rate for your next trip to this wonderful Canton. While in Graubunden, be sure to visit Saint Moritz, Davos, Chur. Our website has been designed to help you discover exciting and interesting things to do and places to see. Agoda.com offers plenty of ideas to help make a getaway to Graubunden easy, fun and exciting. With availability in more than 22,000 cities worldwide, more travelers today are choosing Agoda.com to search for hotels in Graubunden.